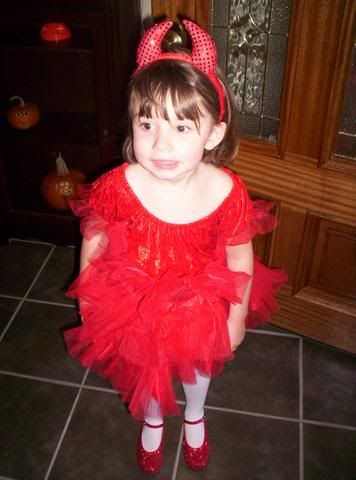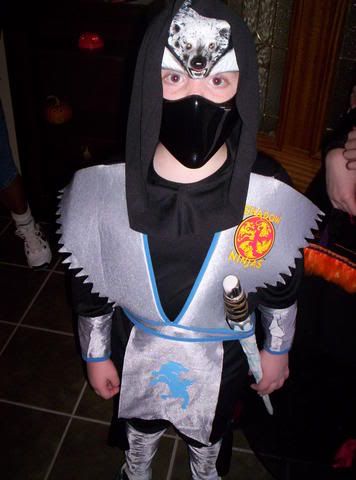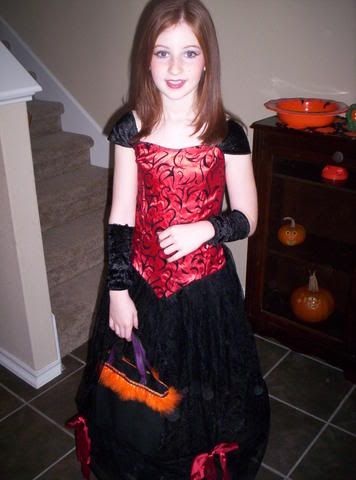 What started as a little Halloween Party between a few friends, somehow grew to about 50 people! It was a blast, though! Lots of food, all kinds of stuff for the kids to do, met some new friends...what more could you ask for in a party???
Allison won First Place in the Best Girls Costume category! She is beautiful, if I do say so myself! Steven said that was the scariest Halloween costume he has ever seen, and I know exactly what he means. Yikes!
Ethan is an Ice Ninja and Claire is a Devil...perfect for both of them!
Now we get to do it all over again tonight! But this time, maybe we'll get to meet some new neighbors!